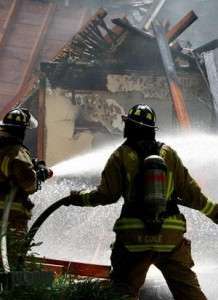 The Memphis Poll — city government's equivalent of the Consumer Confidence Index — said that 8 out of 10 Memphians are satisfied with city services.
That's the highest rating since 2001.
Results of the poll never show up on the nightly news, because only a handful of news reporters knows that the yearly polling by the City of Memphis about its services even exists, much less read the 136-page report on the polling results.
And yet, since the poll directed by respected Rhodes College associate professor Mike Kirby began in 1993, the results have been newsworthy: Memphians find much to praise about city government.
Public Sentiment
"Some city services are absolutely exceptional, the best in the country — fire, for example," Kirby says. "It's pretty positive overall." The Memphis Poll was born when then-director of finance Rick Masson talked with Kirby about a tool for the Herenton administration to gauge public satisfaction with city services.
Compared to today's exhaustive review, the first poll in 1993 was 20 pages. Few people contact government to deliver praise for a good job, and as a result, city officials assumed that the generally negative calls to City Hall were the tip of an iceberg of negative opinions toward city government that would swamp the poll results. To their surprise, the polls showed that the vast majority of the public are satisfied with city services, particularly the fire department, zoo, Botanic Garden, Pink Palace, and libraries.
Over the years, Kirby said that city government division directors asked for more intricate questions to guide funding decisions and to set priorities. "The questions in the poll are as tangible as possible," he said. "Rather than just ask an opinion about police services, the question asks someone if the police were called in their neighborhood, how did it turn out?"
Confidence Level
It's a polling axiom that people will say they dislike Congress but their congressman is different, and in the city government version of this phenomenon, only 69 percent of the public are satisfied with Memphis' quality of life, but 84 percent are satisfied with the quality of their neighborhood. If anything, the polling about quality of life reflected the malaise that gripped City Hall in the past five years.
Overall quality of life ratings plummeted, and while the verdict on neighborhoods reached an eight-year high, confidence in the city's quality of life is just slightly better than its all-time low, dragged down by negative opinions held by white Memphians. In the polling on 65 services, the public is clear about its priorities: police protection (84 percent), fire protection (79 percent), schools (73 percent), garbage collection (69 percent), and libraries (66 percent).
Bringing up the bottom are tax freezes for businesses (41 percent), road-building (34 percent), Riverfront Development Corporation (18 percent) and Liberty Bowl Memorial Stadium, Pyramid, and Memphis Cook Convention Center (17 percent).
Proof Positive
While "if it bleeds, it leads" coverage dominates the nightly news, public concern about crime has dramatically declined since Blue Crush escalated its crime-fighting work. According to the poll, 27 percent of Memphians are concerned about crime, down from 41 percent just two years ago. Blue Crush is the prime example of city government doing a good job of communicating with the public, and one out of three Memphians thinks city government could do better.
Of the people who call city offices, 83 percent said it was a positive experience although only 64 percent were satisfied with the outcome of the call.
Local news media can be forgiven for lack of knowledge about the Memphis Poll, because they're no different from most city employees. Since it began, it has had limited use, and rarely, if ever, are its results cited by members of the city administration or City Council. It's even questionable that the public's opinions and priorities are integrated into the budgeting process in a meaningful way.
A Guidepost
Only a handful of cities conduct similar polling to determine customer satisfaction, but the Memphis Poll has unrealized potential to influence and inform decisions in City Hall, particularly in the coming months. Chief among these decisions are some of the toughest ones facing the Wharton Administration — development of a budget in a year when the economy tanked, sales taxes dipped, foreclosures spiked, house values dropped along with property taxes, and an unfathomable 5 percent raise to city workers was approved.
It would be a good year for city government to take to heart the results of the poll, to measure the burst of optimism unleashed by the election of Mayor A C Wharton, and to create a baseline for his plans for a customer service culture in City Hall.
Curiously, no Memphis Poll is planned for 2010.