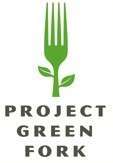 Memphis …  one hot city.
And I don't just mean the heat. Memphis has long been known for it's incredible restaurants and talented chefs. If you live here, you know these local jewels and will likely agree how food-fortunate Memphians are.
I'm proud to call Memphis my home. I'm proud of the local talent in music, art, film and especially food. There is never an occasion that we don't have a wide variety of great places to choose from. Sometimes the biggest dilemma is which of these local favorites we should go to next—there are so many. And we're not the only ones who think so. Memphis has quite a few national award-winning chefs and you don't have to look far to see who they are!
My husband and I like to eat out a lot and I've worked in restaurants —waiting tables, hosting and bartending. Over time, I started to pay attention to the amount of waste restaurants generate and wanted to do my part in helping eliminate some of it. Or, rather, not eliminate it but put it to good use through composting, recycling, etc. I got sick of hearing myself complain and decided to do something about it, so I started Project Green Fork.
Project Green Fork is a non-profit initiative that helps Memphis restaurants become environmentally sustainable. We help connect chefs to local farmers to increase their usage of locally produced goods. We assist in setting up in-house composting and recycling programs to reduce solid waste, which ultimately ends up in our landfills. We partner with Memphis Light, Gas and Water to perform free restaurant energy assessments. We also help source and replace toxic cleaning chemicals and non-biodegradable food and beverage containers with greener alternatives.
Project Green Fork certified restaurants are working hard to take care of their customers and the environment by following sustainable practices. They're also helping take care of the local economy by hosting fundraisers, sourcing local foods and shopping at Farmer's Markets.
The restaurant business is not an easy one. It's a labor of love and in this economy it sure takes a lot of love! Memphian, tourist, and Smart City web reader … please support all of the great dining options available to you, especially those locally owned.
Cheers!
Website: www.projectgreenfork.org
Facebook: Project Green Fork
Twitter: projgreenfork