NASHVILLE – A drive on the well-traveled road from Memphis to Nashville may not restore your soul but it can sure make your head spin. Like the song says, there's something happening here, big things that will change Memphis no matter what. 
From west to east, there's the Shelby County independent suburbs at Mile 27, the Ford electric truck and battery plant at Mile 47, the Jackson Sportsplex at Mile 87, and starting around Mile 205, the Land of Oz where silver skyscrapers appear like mushrooms and downtown hotel rooms cost $500 and more when Queen Taylor Swift is performing. 
She did a show – make that three shows in three nights – that drew 212,000 fans (in the rain) to Nissan Stadium where the Titans play. It was called "Eras." We are in a new one. The spillover to Lower Broadway across the river was considerable and the aftermath was running days later. Taylor is the Ja of Nashville.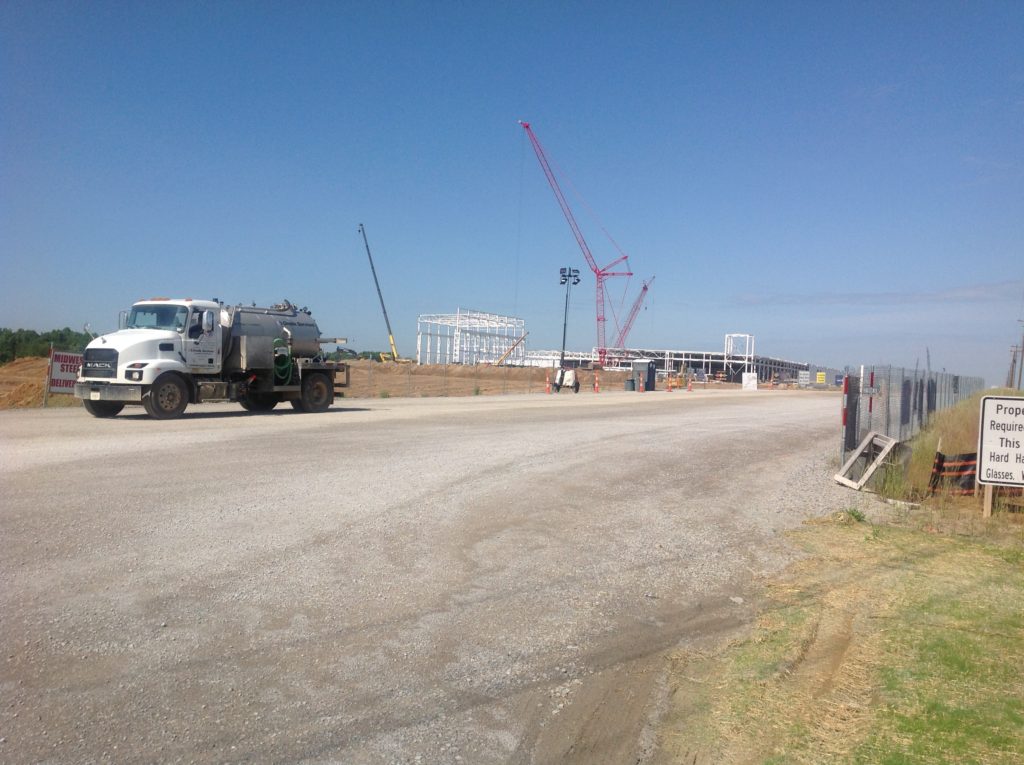 But first the Ford factory. It is the biggest thing in the Greater Memphis area since the Tunica casinos. Cranes and trucks are everywhere, and a "trailer city" houses all the workers.
Stanton is the nominal address, but the big impact will be in Jackson, Brownsville, Arlington, Lakeland, and cities outside the 385 Loop. 
Sure, Memphis and Memphians will get some of the action because of the workforce and the airport. But from downtown and Midtown Memphis it is another half hour drive on a good day. Anyone who says that doesn't matter hasn't punched a time clock and been late to work because of a traffic jam. Electric vehicles have wrecks too. 
Three things are striking about Stanton: a useful railroad, acres of flat farmland, and a big stone monument in the "heart" of town in honor of the founder. May Memphis never become a historical footnote in the next century due to white flight, suburban secession, violent crime and state domination.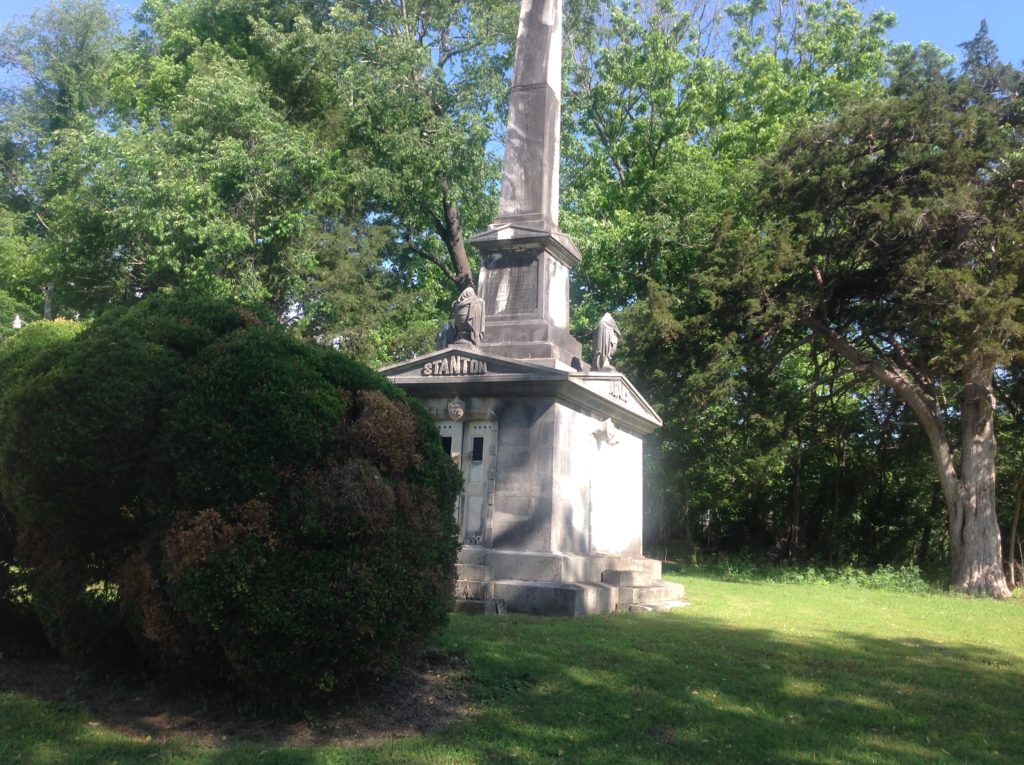 Proceeding eastward, you pass the Jackson Sportsplex, home of a former Memphis minor-league baseball team and, more importantly, a hub of youth baseball and softball tournaments. For good reason, the Memphis Sportsplex at the Fairgrounds does not include more baseball. 
Once touted as a tourism magnet, a sportsplex is now almost as common as a Walmart. The essential ingredients are a safe location and proximity to mid-priced motels with free breakfasts and pools. The new Memphis tennis center at Leftwich is missing both and will have to compete with Knoxville, Little Rock, Murfreesboro, and Madison, Miss. Nashville doesn't bother with such small fry.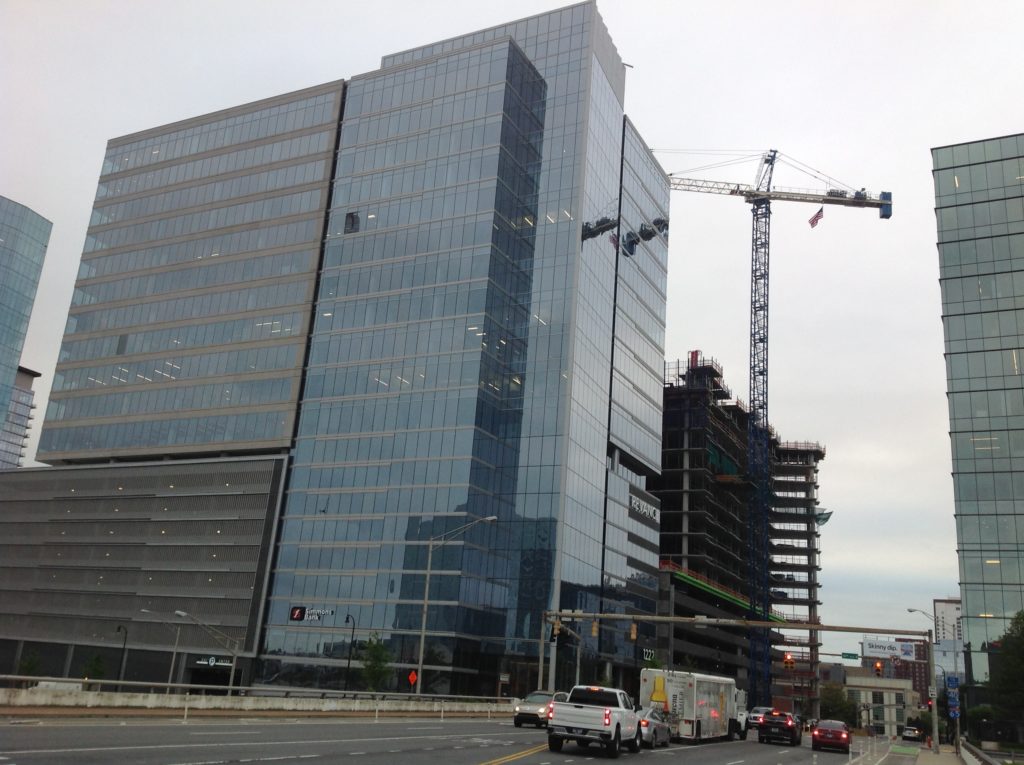 Nashville has the looks. You start to sense it when you cross the Tennessee River and enter the hills and hollows of the relatively clear waters of the Buffalo, Duck, and Harpeth rivers. The western boundary of the city at Exit 197 is the lovely Percy Warner Park with an old-growth forest, an 11-mile trail, and vistas overlooking a steeplechase course where the local gentry can put on fancy duds and toppers like kings and queens, as in a way they are. My host's house backs up to the park and he can watch wild turkeys strut their feathers ten feet from his patio window. 
It also has the state legislature, dominated by a veto-proof super-majority of Republicans who are much in the news lately. First, they expelled two young black lawmakers who strenuously opposed the failure to take up gun restrictions. Then they got involved in mayoral runoff elections. 
Here's why it matters. Like Memphis, Nashville has a mayoral election this year, and there will be several candidates. There's a runoff there.  A bill sponsored by Rep. Jason Zachary (R-Knoxville) and Sen. Brent Taylor (R-Memphis) would allow a plurality of votes to determine the winner instead of a majority. Taylor was once a Memphis City Council member who occasionally lobbed verbal spitballs at Mayor Willie Herenton. 
Short history lesson: The elimination of the mayoral runoff by federal court order allowed Herenton to become mayor of Memphis with 49 percent of the vote in 1991 and Jim Strickland to become mayor with 43 percent of the vote in a four-man field (three blacks and one white) in 2015. The difference was turnout: 246,000 in 1991 and 103,000 in 2015. The bigger the field and lower the turnout, the greater the chances of a candidate winning with 25 percent of the vote.
With their super-majority, Republicans see a path to extend their reach to cities such as Nashville and Memphis. Their dream is to isolate majority-Democrat majority-Black Memphis as the naughty problem child (i.e. enemy) stuck in the corner.
"Runoffs are a relic of the Jim Crow South," Taylor told the Nashville Banner. "They were designed to prevent minorities from winning elections."
 Yes, and Abe Lincoln was a Republican and Strom Thurmond was a Democrat, once upon a time.
Banner columnist Steve Cavendish called bullshit. "This opens a lane," he wrote, "for a Republican to win in a Democrat-majority city."
The same goes for Memphis, where the size and composition of the mayoral candidate field has not been determined. It is possible that next year both of Tennessee's largest cities could have a mayor elected with 25 percent of the vote. Given that the 2019 turnout in Memphis was below 100,000 due to voter apathy, that would be about the size of a crowd at a Grizzlies game.
***
John Branston covered Memphis as a reporter and columnist for 35 years.