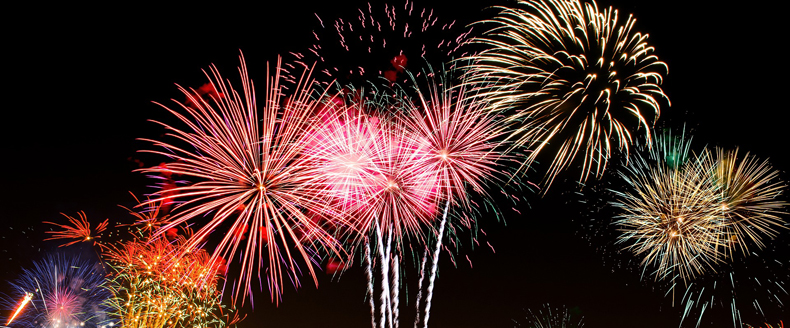 It often seems that Shelby County Mayor Lee Harris must have run over County Commissioner Edmond Ford Jr.'s dog.
That's about the only thing that would make sense for the frequency and intension of his regular insults of the mayor.
It erupted again at last week's budget committee meeting.  Although tedium ruled the day – few things are as tedious as budget hearings, especially now that they are on Zoom – headlines emphasized that the politicians "traded barbs during heated meeting" and "budget deteriorates into name-calling."
You'd hardly know from the news coverage that the meeting lasted for more than three hours, but the snark between Commissioner Ford and Mayor Harris was destined to grab the headlines.
There's blame to go around, but Commissioner Ford's behavior has devolved since moving across the street from City Council to the Board of Commissioners.  He has become to Mayor Harris what former Commissioner Heidi Shafer was to former Mayor Mark Luttrell – seemingly never satisfied, blurring the lines between administrative and legislative roles, and obscuring even valid concerns with a veneer of personal dislike.
Too Much Theater
Lost in the midst of the political theater is the fact that Commissioner Ford is smart, graduating from Central High School when he was 16, receiving a bachelor and master's degree in math from Tennessee State University and a Ph.D. from Vanderbilt University in higher education administration and supervision.
And that's not even considering his pedigree as a member of the Ford political dynasty, where he should have learned from his uncles how to balance passion with the nuanced behavior to get an agenda accomplished.  They also could teach him the lesson of too much bombast: the more you use it, the less effect it has.
At the same time, the Harris Administration brings some of this on itself.
Every new county mayor has to adjust to the roles and responsibilities of the office, how to use the bully pulpit effectively, and understanding how to navigate the complex layered politics.  It is particularly true when the mayor is transitioning from a legislative to administrative position.
As a legislator, you can wait for the game to come to you, but as mayor, you can't sit and wait.  You have to take the game in the form of your priorities to the legislative body in ways that encourage them to co-own the agenda.
Enough Of The Learning Curves
It's a learning curve for many new mayors.  And yet, working with their legislative bodies to pass their projects and implement their agenda is at the heart of a successful mayor. Ideas without an effective way to pass them into action are ultimately merely talk.
After 20 months in office, the Harris Administration doesn't seem to have made much progress in establishing effective lines of communications with commissioners.  Too often, it feels like a resolution, a proposal, or a budget is sent to the board of commissioners without any predicate being laid for why it matters and, how it benefits the commissioner's constituents, and without a plan to "whip" the votes to make sure it passes.
During the Wharton Administration, the lines between executive and legislative badly blurred as legislators pushed and his administration backed up.  It continued with the Luttrell Administration, but to his credit, he pushed back hard, further enflaming some members of his own political party who never seemed to understand the delineation in roles.
At the beginning of the Harris Administration, in the midst of the peace and love messages between the commission and the administration, it seemed that the turbulence of the Luttrell Administration was in the rear view mirror.
In truth, there has been an incremental improvement – largely because of commissioners who work hard to stand with Mayor Harris when they can, even in the midst of Mr. Ford's grievance spectacle – which Commissioner Brandon Morrison last week accurately  called a "political sideshow" which disrupts meetings and attracts oversized media attention.
More To The Story
But the headlines don't tell the whole story.  After Commissioner Ford's hours-long questioning in the budget committee last week, the county director of finance commended him for asking good questions and thanked him for checking everything.  In fact, Mr. Ford pointed out several mistakes in the budget, a few of them basic, such as failing to update capital improvements budget commitments during the year which left the administration using numbers that were a year old.
But, he's unquestionably savvy enough to know that his shots across the bow would capture the headlines when he said Mayor Harris has submitted a "garbage" budget and the mayor is "good at messing up stuff and leaving."  Mr. Ford even resurrected grievances from the days when the two men served on Memphis City Council together.
Observers say Commissioner Ford's animosity stems from votes Mr. Harris cast against him on Memphis City Council when he thought he had a commitment.  One key annoyance was when Mr. Ford voted in favor of $25,000 for Christmas lights in Frayser, which then-Councilman Harris lobbied hard, but when it came time to vote for Mr. Ford's funding request for Whitehaven, Mr. Harris voted against it.  The hostility deepened when Mayor Harris endorsed the opponent of Mr. Ford's father, who was running again for a seat on City Council after a 13-year absence.
Others suggest that the two men are jockeying for position in the event that Congressman Steve Cohen's seat opens up.  Both have supporters pushing them to run, but with no imminent Cohen retirement, all the back and forth now is unlikely to be remembered at that date om the future.
What voters will remember is whether, in the middle of a pandemic racking Memphis, they performed their county jobs diligently, effectively, and in ways that contributed to the kind of unity that brings the community together to combat a crisis.
Reciprocity and saving face are at the heart of political leadership for many, but the bad blood that continues to be spilled at commissioners' meetings occur at a time when most taxpayers don't care how it began, but how it can end.