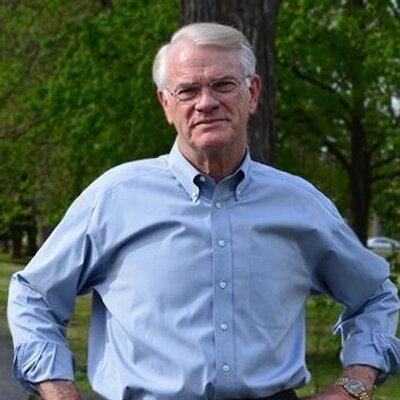 Mark Luttrell last week delivered his last "State of the County" address which took on extra  importance because he has slightly less than seven months left in his term as Shelby County Mayor.
The speech was also a reminder of the brand of leadership that he brought to a job whose budget is smaller than the one he had when he was sheriff and whose success depends on working with myriad county boards and commissions who have voices in the delivery of county services.
If his two terms in office have accomplished one thing, it has been to be the vehicle – willingly or not – for a clearer delineation of services that are the responsibility of City of Memphis Government and those that are the responsibility of Shelby County Government.
Gone are formerly joint city-county functions like the health department and education that called on Memphians to pay twice for services their suburban counterparts only paid for once.
It would have been easy for Mr. Luttrell to use the total shift of these funding responsibilities to county government as a time for political grandstanding and engage in the kind of volatile rhetoric that too often accompanies political debate these days.
Imagine
Just imagine if he had wanted to indulge in political opportunism in the midst of the debate about health and education funding.  Imagine if he had pandered to some in his base over Confederate statues.  Imagine if he had been willing to fight publicly in harsh terms with Democrats and injected a racial dimension into the public discourse.
Imagine if he had returned fire in the same vein as some of the invective directed at him. Imagine if he had employed the anti-Memphis, racially-tinged rhetoric used by many in his own party.  Imagine if the county mayor's office had been occupied by a cheap shot artist willing to seek political advantage while dealing with knotty public policy issues.
In other words, while his nearly eight years as county mayor have been marked by important and emotional issues (and he has not hesitated to share his opinion), he has resisted the kind of theater that is often part of political life today.  Undoubtedly, if he had dealt in the low political road, it likely would have helped his unsuccessful Congressional campaign in a district where a Republic moderate is as hard to find as an Obama-Biden bumper sticker.
In other words, if the Luttrell legacy will be known for anything, it will be steady, thoughtful, principled, non-inflammatory leadership.  At a time when politics, both locally and nationally, has been characterized by the politics of destruction, he has refused to traffic there.
That's not to say that he's been a doormat, particularly when it came to the efforts by the Shelby County Board of Commissioners to blur the lines between legislative and administrative functions.  From where we sit, and with the County Charter in hand, it seems clear that he is on the right side of the argument, whether it was financial oversight, interim appointments, authority to file lawsuits, and the appointment of assistant county attorneys.
The authors of the Shelby County Restructure Act established a "strong mayor" as an antidote to the previous structure in which executive and legislative responsibilities were confusing and sometimes duplicative, making it difficult for the public to hold county officials accountable.  To his credit, Mayor Luttrell has been determined to protect the founding principles of the reformed county government created in 1978.
It Got Personal
It is difficult to pinpoint the instance at which relationships between the mayor and commissioners hardened, but ironically, it most likely hinged on a dispute between a Republican mayor and a Republican commissioner.  In recent years, as commissioners' attacks shifted from "I don't like your policy" to "I don't' like you or your policy," he has defended the administration's authority directly, but overall, he has refused to answer in kind, particularly to the acid-laced statements of Commission Chair Heidi Shafer.
At the same time that the conflict with commissioners was heating up, conflicts with the Memphis mayor were tamping down with the election of Memphis Mayor Jim Strickland, who the county mayor endorsed over the incumbent and Mr. Luttrell's predecessor in the county mayor's office, A C Wharton Jr.  We are told that the lines of communications remain open between the two mayors and that Mr. Strickland has welcomed the advice and counsel of his county counterpart.
We say all this to say that Mr. Luttrell's last "State of the County" speech was classic Luttrell.  He pointed to achievements of his administration, but he emphasized and challenged our community to do better on two fronts: quality of jobs and quality of public engagement.
Since taking office, the mayor has been concerned about the need to develop, attract, and retain young professionals after he requested and read research and studies about the pivotal role that college-educated 25-34 year-olds would play in cities' economies in the future.  It led to his forming a young professionals council and he supported various talent initiatives.
Tough Times
Mayor Luttrell was involved in creating EDGE as an umbrella organization which had the goal of bringing more coherency to the independent work of several city and county economic development groups. Unfortunately, Memphis and Shelby County still lag in the key economic indicators, and talent development and retention remain more of a regular talking point here than a well-defined strategy.
Despite his role in creating EDGE, he is candid in how we are still not hitting the mark in economic development because of our overreliance on low-wage jobs.  "As a transportation, warehousing, and logistics hub, this comes with a mix of advantages and disadvantages.  Economic recessions hit us softer, but recoveries lift us slower.  Building a more diverse economy, with higher-wage jobs, will require more emphasis on a science, technology, engineering, and math-focused education and workforce."
His comment about recessions hitting us softer is not accurate (but we suspect he is repeating talking points he's heard from economic development types), because our region starting losing jobs even before the recession, we were among the counties hit hardest by the Recession, and we took the longest – eight years – to return to Pre-Recession levels.
Unfortunately, this sluggish recovery covered his entire time in office, so based on his previous comments on economic priorities, we know that he is disappointed that our county has made too little progress in achieving this goal of attracting and creating jobs that pay better.  Going forward, we would all be well-served if all economic development officials adopted his emphasis on an economy with higher-wage jobs.
Doing Better
During Mr. Luttrell's two terms as sheriff before being elected mayor, he established new programs that reached out to Memphis neighborhoods and organizations to develop ideas to fight crime, blight, and disinvestment.  He maintained these grassroots connections as mayor, but in his closing call to action, he concentrated on low voting rates as a symptom of our community's flagging public engagement and he challenged our community to do better than 20% voter turnout as a "good day."
He said public involvement also is needed to attack the most difficult problems facing our community, especially those that are structural such as concentrated poverty, toxic stress in the lives of our youngest children, and uniting to combat crime in our neighborhoods.
There are reports that if the right candidate for governor is elected, Mayor Luttrell may have the opportunity to be state commissioner of corrections, a position once held by his highly respected father.  Often forgotten is that the mayor's background is much more about management of correctional facilities than a lifetime of politics.
When his father was in charge of the Shelby County Penal Farm and his family lived in the superintendent's house on the grounds of the minimum security prison, Mr. Luttrell remembers fondly the days when he had a 4,500-acre park at his disposal.  He tells about those days in a special chapter in the book, Shelby Farms Park: Elevating a City.   
While his stories about growing up on the penal farm long before even Plough Park – much less Shelby Farms Park – was opened were interesting, what was more impressive in our conversation was his deep knowledge about the history of Shelby County Government, its colorful cast of characters during his father's time, and how a first job at the Penal Farm led to his career managing several federal prisons.
Always His Own Man
We also remember Mayor Luttrell for challenging conventional wisdom as he did when he called for a more comprehensive agenda for reducing crime.  In a November, 2009, City Journal article in Memphis magazine, I wrote:
"It's a familiar day for Shelby County Sheriff Mark Luttrell. In the early morning hours of a sunny weekday, the county's leading Republican is the only Caucasian in a church meeting with an African-American congregation.  Across racial and political divides, which so regularly choke off real discussion here, everyone is in complete agreement.
"The sheriff speaks with passion, calling for crime-fighting in Memphis to be more than the familiar 'lock them up' strategies that parade 60,000 people through Shelby County Jail each year. He's talking about the 'other two legs of the stool' for fighting crime — prevention and intervention — and calls the 'third leg of the stool,' suppression, the easiest to do.  Many in the audience appear surprised to hear someone from the Republican side of the political scene delivering a message that often gets short shrift even from Democrats."
Perhaps, in the past seven and half years, Mayor Luttrell has made it too easy for us to overlook and underappreciate the steadying hand he brought to county government during an earth-shaking recession that torpedoed the budgets of local government and the calming influence he played on numerous issues.  There's only seven months left to thank him.
***
Join us at the Smart City Memphis Facebook page for daily articles, reports, and commentaries relevant to Memphis.