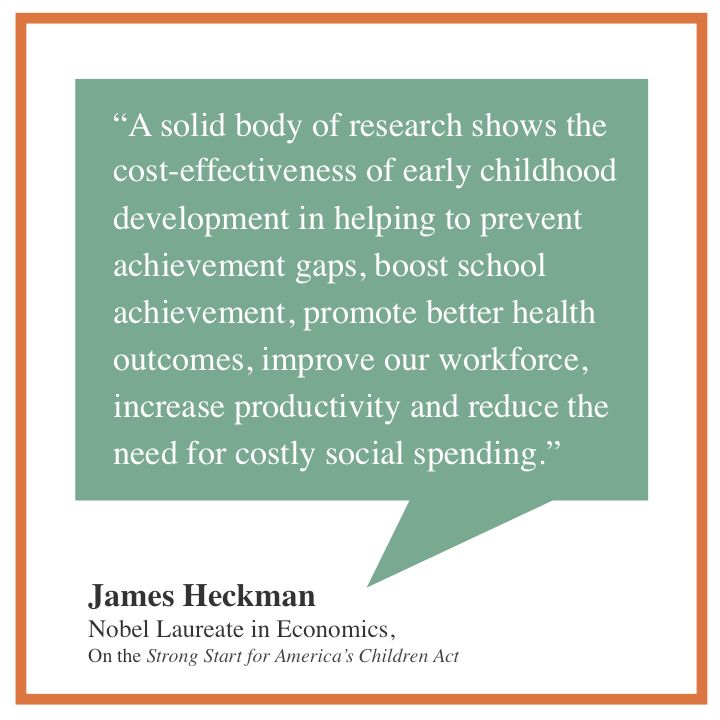 It's impossible to criticize Memphis City Council's support for pre-K for every child, and the collaboration between Patrice Robinson and Kemp Conrad on this issue has been a positive sign for the amity and lack of rancor that seems to characterize legislative action in City Hall these days.
Since beginning this blog, we have written more than 25 times about the value of pre-K, including an August 2, 2013, rebuttal to a research report by the Peabody Research Institute at Vanderbilt University questioning pre-K's residual value as a student moves from the program into elementary school.
"When we look to cities that are moving in the right direction these days, it's almost inevitable that there was a point in time when a strategic decision or investment was made that changed their trajectories for the better," we wrote.  "The best investments – the ones that have the traction to change things – are rooted in what's distinctive about the specific city itself.  This is something that the private sector has known for some time: competitive advantage is found in differentiation.
"It's that differentiation that tells us why Pre-K means so much to Memphis and its future.  Here's why it matters: When compared to the other 51 largest MSAs, Memphis is in the top of the rankings for the percentage of the population under 18 years old.  There are many research-backed reasons to support Pre-K, but the one that gets our attention is that students who have participated in Pre-K are more likely to graduate from high school (and hopefully, are poised to attend college).
"In that way, for us, Pre-K is much more than an educational strategy.  Rather, it is Memphis' talent strategy."
Pre-K For Every Child
Today, there are organizations like Seeding Success that remind us regularly about the value of pre-K not only to the long-term success of children but to the city itself, and its leaders have been persuasive in their presentations to City Council members as they considered a new, prominent role in ensuring that every four-year-old is in pre-K.
While we have questioned the use of hotel-motel taxes to expand pre-K because of a lack of a nexus between source and uses of these funds, that should not be interpreted as lack of support for this issue.  That said, it underscores for us yet again the questionable pro forma practice of tax freezes that yearly waive about $65-70 million in city and county property taxes, sometimes for jobs that don't even pay a living wage (as the one now under consideration for a distribution facility for a company that makes athletically-themed products).
Of that total amount of waived taxes from PILOTs, $10 million are taxes given away that would have otherwise gone to schools. The cost of 1,000 more pre-K "seats" (that would provide "seats" for all four-year-olds) is $8 million.  As we have suggested, local governments' legislative bodies could "thaw" the maximum percentage allowed for the tax freezes to produce the money that is needed for universal pre-K.
Today, Shelby County Government contributes $3 million to pre-K, and $8 million comes from federal sources that expire next year.  As a result, the Council's ultimate question is not to solve the funding gap for 1,000 students, but to consider how to prepare for the potential of the 2019 loss of $8 million.
Needed: Comprehensive Approach
During City Council discussions about pre-K, Councilman Bill Morrison, as is his custom, raised several smart questions that deserve serious consideration in the weeks ahead.  A few weeks ago, he made the common sense suggestion that Council members should consult with Shelby County Schools officials to obtain a fuller context for pre-K and a seamless context for ensuring that its benefits are not diminished as students enter elementary school.
There is research that suggests that the rewards from pre-K fade often by the third grade.  Because of it, school officials should be consulted on the plans – like Shelby County Early Childhood Education Plan – to provide the high-performing teachers in every classroom that are needed in a student's first years.  (An aside: my five-year-old granddaughter is enrolled in kindergarten at Grahamwood Elementary School, and my family cannot imagine being more impressed by the teaching delivered there and presume that the quality teaching is not isolated to that school.)
In a subsequent Council meeting, Councilman Morrison suggested that the Council should consider what a comprehensive early childhood development program should look like and how pre-K fits into the overall fabric of such a program of cognitive development.  He also tied success on the front end with success in later years when Memphis has a more skilled, more highly education workforce that can attract the kinds of jobs that pay Memphians good salaries rather than today's goal of just attracting jobs with a living wage.
His attention to a childhood development program needs only one statistic to emphasize its relevance: 55% of adults in our county experienced a traumatic event during childhood, according to the ACE Center Task Force of Shelby County.  These events result in childhood toxic stress that have ramifications in the child's entire life, and include abuse, neglect, and household dysfunction.
Meanwhile, the state report on the well-being of children – measuring health, economic well-being, family and community, and education – ranks Shelby County as dead last among Tennessee's 95 counties.   In other words, when it comes to healthy development of our children, comprehensive has to really mean comprehensive.
Quality Matters
This is a core issue of our time.  As we have pointed out, although the population of Memphis and Nashville are roughly the same, Memphis has 26,000 more children, and compared to most of its peer cities, Memphis is child-rich.  That in turn means that local government and school districts – reflecting the wishes of the public – have a special responsibility to prepare these young people for life and career.
That's why Councilman Worth Morgan was right when he made the salient point that education of children must continue well past pre-K.
Research concludes that pre-K, Head Start, and other similar programs give low-income students benefits that last into their adult lives – but they have to be done right.  When this happens, the children have higher test scores on state tests, they are less likely to be repeat a grade, and they are less likely to be chronically absent from school.  Already, we know these factors are predictive of graduating high school, enrolling in college, and earning more money in a career.
It is this focus on quality that has been emphasized by Mr. Morrison and Mr. Worth, and the good news is that Shelby County Schools' officials seem keenly aware of this critical driver of success.  As national researcher Deborah Phillips, professor of psychology at Georgetown University, said: "It's time to turn the question away from, 'Does pre-K work?' to 'What is going on (when kids) transition from pre-K to the early elementary grades?'"
Most Of All, It Takes The Will
It's also about feeding pre-K graduates' enthusiasm so that in kindergarten, there is not the "fade out" that comes when children arrive in elementary school and feel that they are learning the same things they had in pre-K.
Tennessee has never adequately funded education, so you can imagine how underfunded pre-K is, so it's no surprise that teachers who have so much impact on our children are paid so little.  This issue merited the cover story for the New York Times magazine Sunday: Why Are Our Most Important Teachers Paid the Least? 
There is research that indicates that cities who pay Head Start teachers the same wages as school teachers attract and retain the level of talent that is needed to stimulate and inspire their students.
Of course, all of this responsibility for getting our priorities right and putting the money behind it to make a difference does not rest on Memphis schools and teachers.  In a city with an overreliance on low-wage jobs and languishing economic indicators, there should be a comprehensive plan for providing these children with more positive choices, more opportunity, and more equity, and there should be a loud chorus of Memphians saying business as usual is unacceptable.
Councilman Morrison also raised the idea of another referendum to fund early childhood education, and it was decided to discuss that in more detail later.  We hope it receives the support it deserves.
It's obvious that we have the research, the programs, and the people to make it happen.  All we need is the civic will and the money and the latter follows the former.
***
Join us at the Smart City Memphis Facebook page for daily articles, reports, and commentaries relevant to Memphis.