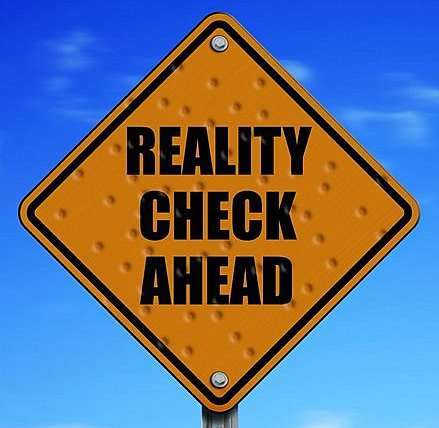 We've written often about the dangers of Memphis blindly pursuing cheapness as our chief competitive strategy for the future.
We've seen it play out in our economic development behavior for two decades as we watched cities boom that invested in quality.  Meanwhile, the chase here for cheapness produced almost $100 million in city and county tax waivers, and our economic development officials continue their mantra that companies won't expand or move here because of its high tax rate.
Of course, some of the most successful cities today are high tax cities that have invested their taxes into serious improvements in quality of life, an entrepreneurial ecosystem, and quality public services. Strange, but some of the companies who complain here about high taxes have no qualms about paying them in some of these other cities.
Here's the thing: Despite all the rhetoric and all the angst, Memphis is a low tax city.
Tax Rates and Tax Burdens Are Not The Same
Unfortunately, we have fallen for the talking points from the people who profit most from the cheapness that flows from a commodities philosophy in economic development.  We hear all the complaints: we have higher property taxes than Nashville (although no one makes the point that it is because they have much higher property valuations and higher per capita sales tax revenues).
But the truth is that many of the people with complaints are interested in having serious conversations about tax burdens.  By default, the high tax rhetoric drives too many decisions here.  To understand the difference between property taxes and total tax burden, all it takes is to compare the total tax burden for someone living in DeSoto County to someone living in Memphis.
It is widely said – and eagerly accepted – that City of Memphis government is inefficient, its workforce is too large, and it spends too much money.  And by and large, it is believed.
Then again, we never fact check the hypothesis.  The facts tell a different story.
It's Not Really A Bargain
Rather, City of Memphis government is a cheap government, and conventional wisdom to the contrary, city government is not overrun with employees and the amount of money being spent for public services is low and most services themselves are frayed and heading in the wrong direction.
With the exception of police and fire services (which have 78% of all city employees), most city departments, especially those providing neighborhood-based services, have seen funding cuts and the trickle down budgets have put some services on life support.   City government, once you take out the police department, has reduced its payroll by almost 400 people in the past five years and cut the salaries for everyone by almost 5%, but you'd never know it from the rhetoric around here (where curiously, Shelby County Government reliably gets a pass).
Meanwhile, funding for community centers, libraries, parks, and public transit has been reduced and with it accessibility, usage, and quality of the services themselves.
Low Rankings
MATA "is more efficient than most of the peers," according to Nelson Nygaard, author of MATA's short range transit plan.  "MATA performs very well with a lower cost per trip and per mile than most of the other systems."  MATA's biggest problem is that it's underfunded.
Among peer cities, the Memphis parks system ranks toward the bottom of the rankings in per capita funding.  Of the 92 largest cities in the U.S. Memphis is #79 in expenditures per resident.  The parks department's biggest problem is that it's underfunded.
Among peer cities, Memphis's community centers and libraries are in the bottom rungs in per capita funding.   For example, among its peer cities, Memphis's library system is next to last and not within shouting distance of the one above it.
Because of the low funding for city services, many of them have been reduced hours, which resulted in fewer people using them, which was then used as evidence to reduce budgets more.  It's a vicious cycle, and if city budgets are to serve this city well, the cycle needs to become virtuous by providing adequate funds for services that are interventions in the lives of Memphis youth, that are preparing and helping adult workers get jobs, and that are the best evidence that Memphis is a city worth fighting for.
The Message
Some days, our public services give the appearance that we have already given up.  When we talk about attracting and retaining talent, we often wonder what message we are sending to them when they consider the state of city services.  What do they think when they ride MATA, visit a neighborhood library, and use a park?
But talent takes a back seat to what message is being sent to our children.  Is it possible that they are being told that they have no value in the city where they live?  Their parks are overgrown and there is no programming taking place, their library closes at 5, the crafts at the community center are locked up because these days community centers are just places to play basketball, MATA buses need sprucing up, and most public services appear aimed at members of the public who have no choice but to take them as they are delivered.
We're not arguing that efficiency isn't important.  As we have written before, every dollar wasted on inefficiency is a dollar that can't be spent on services that matter.  However, at this point, we need to shift from our obsession on efficiency at any costs and move to a quality at any cost agenda.
Here's the thing.  Memphis has no margin for error, and we might as well push all our chips to the middle of the table and go all in.  There's no glory for cheapness if ultimately it takes Memphis in a direction that might be the poor decision that pushes us over the cliff once and for all.
Now What?
What does a city who believes enough in itself to demand excellence and quality look like?  We need look only 210 miles to the east to see.  While we don't want Memphis to be Nashville, we would like Memphis to demand more of itself and to honor its past but to pivot toward its future.
We know it's heresy, but marketing hooks like "Home of the Blues and Birthplace of Rock and Roll" and so much about our city feels stuck in time and honors Memphis as mausoleum – dead musicians, dead heroes, and dead attitudes.  It seems that we're always good at telling stories about the past, but we're not skillful enough to use them to pivot to a more interesting, exciting future.
In our mind, that future is found through an obsession with quality, with setting a higher standard by always asking, "how can we do this so it's the best in the country," and with finding answers to questions that aren't about how to do what we're doing as cheaply as possible.
What's government's role?  It's to set the standard, to set the bar higher, to demand the best, and to urge us toward excellence.   It's also about showing us how it can be done and by providing the services that inspire us with a can-do attitude, with self-confidence, and with proof positive that we can be better than we are.