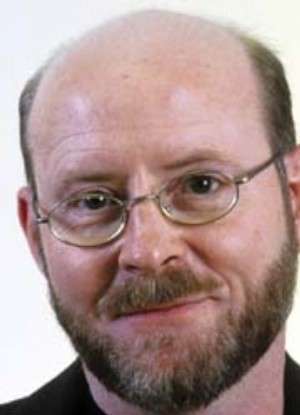 Tim Sampson is one of our favorite writers (not to mention one of our favorite people), and we are reminded of it whenever he writes The Rant in the Memphis Flyer.  Mr. Sampson, former editor of the Flyer and now communications director at Soulsville Foundation, is one of the best at finding just the right phrase but also at finding the right causes to fight for.
A few weeks ago, he wrote a piece that reminded us about why we are so proud to be part of this city.  We think it's a perfect way to begin the new year, so here it is:
Okay, all you Memphis haters who — inexplicably — still live here and do nothing but talk about what an armpit Memphis is, I want you to ask yourself this: Am I smarter than the editors and publishers of National Geographic? Yes, you may be, or at least you think you may be, although I have a feeling that if you were, you'd have the wherewithal to move away to another place that has all of the things that you like and doesn't have the things that you don't like.
I ask you to ask yourself this because, unless you've been living under a suburban tract house (I can say that; I grew up in them), you might have noticed that the magazine, one of the most highly regarded in the world, just placed Memphis on its Best in the World 2013 list of top 10 places in the world to visit next year. Yes, in the world.
I know this has already been all over the news and I have sent it to everyone I have ever known including all of my former psychiatrists and cat sitters, but really. Think about this: The other destinations on their list were places like the Black Sea coast of the Crimean Peninsula, the Great Bear Rain Forest along British Columbia's 250-mile coast, Raja Ampat off the coast of Indonesia, and Ravenna, the former capital of the Western Roman Empire. The only other U.S. places on this list are the Hudson Valley, the Missouri River Breaks along the Missouri River in Montana, and the oldest city in the country, St. Augustine, Florida. And then there is Memphis, Tennessee. Again, think about this.
I'm sure lots of you are either raising or furrowing your eyebrows at this notion, thinking about the crime and blight and poverty Memphis deals with on a daily basis, but this just further proves my theory that, even including all of that, there is something magical and mystical about Memphis. It's almost intangible, like some invisible electricity in the air that's here for the taking if you get it and settle in with it. I'm not even talking about tripadvisor.com rating our zoo at the top of its list, even though it's a fabulous zoo and very much deserving of the accolades. I'm not talking about Shelby Farms, even though Shelby Farms is something most other cities really envy. I'm not even bragging about how the article mentioned the Stax Museum, Stax Music Academy, and the Soulsville Charter School (where I work) being at the forefront of the cultural renaissance taking place in Memphis right now, even though my chest did puff up about 10 times its normal size when I read that.
And speaking of which, I took a break from writing after that last paragraph, and I think I may have figured something out. Booker T. & the MGs guitarist Steve Cropper just held a jam session with the Stax Music Academy Rhythm Section and a few of the singers. Just now. I literally came straight back to my computer. When he and the students played "Green Onions," it was like you could cut something in the air. Yes, the students were good and yes, Cropper was great, and yes, the song still has the same unforgettable groove it did 50 years ago, but it was more than that. It was something you wouldn't ever encounter in any other city. You have the young students jamming out with one of the most legendary guitarists in the world on one of the most legendary songs in the world and it ALL came from Memphis. The full-circle good vibe that it created was like something unearthly, and totally Memphis. The way people starting moving and the naturalness of it and the way it just happened without a lot of effort or red tape or machines — that, to me, is what makes Memphis what it was and is: a century-long jam session that's still going. People with heart and swagger and confidence, without attitude or arrogance or gimmickry doing something honest and great.
Yowza, am I ever full of it?
So to those of you who sit at your computers thinking up ways to write bad things about Memphis using your internet aliases and who ramble on and on about why you hate living here, move to some exotic location where everything is pristine and leave Memphis for those of us who get it.