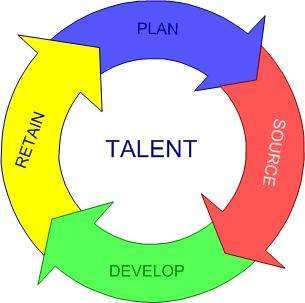 There's so much talk out of Nashville these days about state government's big plans for economic growth and new jobs, and yet, there are fewer investments that could yield bigger returns than higher education but Tennessee's universities are getting more conversation than cash.
There's no place in our state where the consequences are more profoundly felt than ours.
Few priorities on our local economic development agenda are more important than increasing the percentage of college-educated workers.  As we said when we introduced the talent dividend into the Memphis conversation, a one percent increase generates $1 billion in new economic activity.
In other words, there's a direct line between a city's college-educated population and its economic success.  The Memphis region's low college attainment rate has been a long-time drag on our economic aspirations and our economic development plans can never catapult us over our rivals until we have dramatically improved our talent ranking.
A Long Climb
A review of 35 regions (listed at bottom of post) showed that from 2000-2009, the regions averaged an increase of 4.5 percent in the percentage of adults with a bachelor's degree or higher.  The Memphis region's increase was half of that, and as a result, we ranked #30 while Nashville (5.5%) ranked #2.
The Memphis MSA was dead last in the percentage of adults with advanced degrees, and it's clear that if we are content to accept incremental progress in improving this percentage, we should also become content in staying on the bottom rungs of city rankings.  To punctuate this point, a study of resilient regions by Institute of Government Studies by University of California-Berkeley placed Memphis 231st among 361 U.S. regions in educational attainment.
To repeat a point we have often made, this problem is not about the core county in the MSA.  While Shelby County's college attainment rate is 27.5%, DeSoto County's rate is 21.1%, Fayette County is 17.8%, and Tipton County is 14.1%.  It's not the core that's dragging down the region's economic success.
We say all this to underscore the importance of getting more of our people into a line receiving a college diploma.  The good news here is that the college attainment issue is being addressed by several organizations.  The sobering news is how far we have to climb to just get to average.
Slicing and Dicing University Budgets
All of this is why we need the reality to match the rhetoric from state government.  Unfortunately, things are headed in the opposite direction.
Annual tuition increases at University of Memphis are as familiar as its dashed football dreams.  Two months ago, tuitions were raised by 7%.  This means that an in-state undergraduate student taking a full course load of 12 hours will pay $3,952 per semester in tuition.  An in-state graduate student taking 10 hours, a full course load, will pay $4,981 per semester.
Meanwhile, an out-of-state undergraduate student will pay $11,308 per semester and an out-of-state graduate student will pay $11,191 per semester.
In just the past four years, State of Tennessee has reduced its funding for the University of Memphis by $42 million, and $1.8 million more in reductions will take place in this fiscal year.   It amounts to a staggering 35% cut in state funding, a direct blow to the heart of Memphis and Shelby County's economic growth plans.
U of M President Shirley Raines, faced with balancing the budget, increasing the number of faculty, and providing the state-mandated 2.5% salary increase for all employees, summed it up well: "It is unfortunate that our students must continue to bear the responsibility for closing the gap in state funding and our funding requirements."
Upside-Down Tuition
She was referring to the fact that it was not too many years ago that tuition costs came one-third from students and two-thirds from state government.  Today, the equation has been turned upside down, and there is no sign that the Haslam Administration will treat higher education any kinder than Governor Phil Bredesen did.
The same "say one thing, do another" continues today in state government, which claims economic development is a top priority and where officials talk endlessly about creating entrepreneurship and economic growth, and yet, all the while it continues the attack on higher education in Tennessee.
David Cox, executive assistant to the University of Memphis president, has observed the shift in tuitions during his decades at the university.  "At the time of the G.I. Bill, to a large extent, it was seen that expanding educational opportunities was a public good with benefits that went way beyond the individual," he said.  "In the last 25 years, it moved from being seen as a public good to a private good."
The connection between education and economic success was never more dramatically proven than with the G.I. Bill, which was the major driver of the economic boom for the decades following World War II.
Double Whammy
The shift from private to public good came when the virtues of a university degree were no longer perceived as important in and of themselves, but its value was seen in the amount of additional income that the degree would produce for a graduate.
The shift in thinking fueled bad public policy decisions that led to higher and higher tuitions, and the negative impact ripples throughout our region which has one of the lowest median incomes and highest poverty rates in the U.S.  As a result, the higher tuition has a doubly negative effect on Memphis: college is too expensive for an average Memphis high school graduate and it erodes our ability to create the educated workforce needed for our region to compete in today's economy.
Unfortunately, most of the outrage about climbing tuitions is directed at the universities coping with slashed budgets, and it lets the governor and the legislators off the hook and keeps their short-sighted funding decisions off the front page as well as its negative impact on Tennessee's economic potential.
One final note: during the recession, unemployment rates for four-year college graduates never exceeded 6.3 percent, compared to the current rate of 9.4% for high school students.  The unemployment rate for new four-year college graduates is 6.8%, compared to 24% for high school graduates.  The long-term decline in low-skill jobs in the American economy are a wake-up call for Memphis, which has built its economy on low skills and low wages.
Perhaps, State of Tennessee officials should listen to the research from its own universities.  They would learn that they aren't really "saving" money by cutting higher ed budgets because the long-term impact on the state's economy is decidedly negative.
**
*  Cities in study: Baltimore, Nashville, New York,  Boston, Portland, San Diego, Columbus, Washington DC, Kansas City, Seattle, San Francisco, Philadelphia, Indianapolis, Chicago, St. Louis, Pittsburgh, Charlotte, Minneapolis, Los Angeles, Milwaukee, Miami, Cincinnati, Louisville, Denver, Oklahoma City, Detroit, Cleveland, Atlanta, San Antonio, Memphis, Phoenix, Salt Lake City, Austin, Houston, and Dallas.