In the past 15 years, Memphis has pursued an NBA team and spent $250 million for Pyramid improvements and construction of  the FedExForum to lure the Grizzlies.
We have devoted years to considering how to make our convention center more competitive, we analyzed the best places for a new $400-500 million facility, and we convened a special city-appointed committee to consider financing and next steps.
We have widely debated a suggestion that Memphis should build a new football stadium and city government obtained advice from experts about what it could be and what it could cost.  We convened a special city-county committee to work on the reuse of The Pyramid and for six years worked on a plan that led to its redevelopment.
We have cumulatively waived about $750 million in property taxes for any company that wants to come here, including those that failed to pay a living wage.  We have put together a unique collaboration between City of Memphis, Shelby County, and State of Tennessee to put $179 million into a new Electrolux manufacturing plant.
Thinking Ahead
And yet, in all that time, there's been no communitywide discussion about the state of our now 49-year-old airport, the single largest economic engine for our region – generating about $28 billion a year in economic impact and creating about one out of three jobs.
There is no argument that the 1963 design of Memphis International Airport was stunning and graceful, but these days, parking garages have largely obliterated the dramatic view of the airport that was once the stuff of postcards and magazine covers.  Because of the design, many of us have simply coped with the frustration that comes from the outdated interior design of its ticketing area, security queuing, waiting areas and concourses, and an overall travel environment that routinely fails to live up to modern expectations.
We have done little to develop the promise of aerotropolis into the reality of a high-performing nexus for entrepreneurs, high tech companies, convention meeting space, and multi-modal logistics in a thriving Whitehaven.  Maybe that's not a surprise considering the inattention to improving our airport's place in its competitive context.
If we can find the civic will and the community pride to consider our future needs when it comes arenas, stadiums, and convention centers, surely we can convene a broad-based group to bring the imagination, energy, and commitment that are needed to decide what we, as a community, can do to have an airport that presents a positive face to the world, that is competitive within the context of today's airports, and sends a clear message that we are doing whatever it takes for our single largest economic generator to be among the world's best.
It's Time
There's no time like the present.  FedEx is investing billions of dollars into its three-hub strategy for the future, and it is based on our airport, DeGaulle airport in Paris, and the Guangzhou, China, airport.  There are other cities in the U.S., notably Indianapolis, that are making investments in their airports and in their airport areas with the intention of maximizing their impacts, but also with the thought that they might someday lure our biggest employer there in the post-Fred Smith era of FedEx.
But the truth is that our biggest enemy is not those cities, but our own complacency and the symbol for it is our airport itself.
To give you an idea of what our competitive context is, we'll be posting this week photographs of the airports in relevant cities.
Austin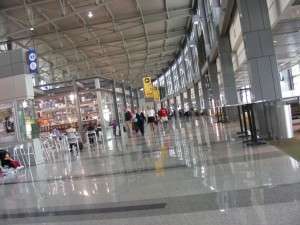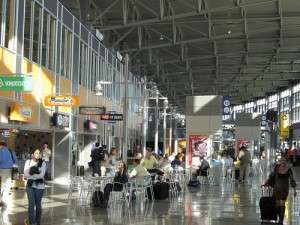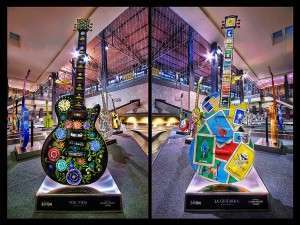 Indianapolis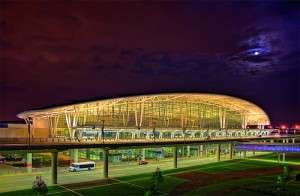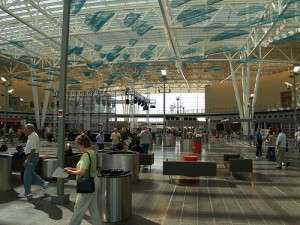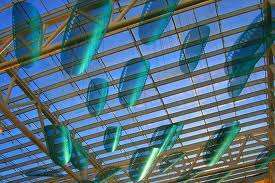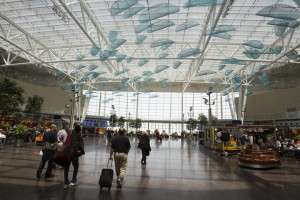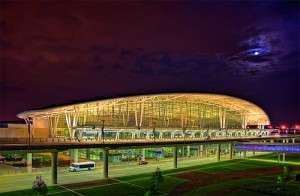 Charlotte