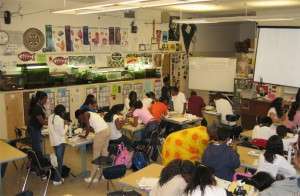 While we encouraged and supported Memphis City Council's attempt to end the double taxation of Memphians for public education, that noble battle was lost when the courts abandoned all logic and confirmed the current inequitable system.
That said, it's time for City of Memphis to pay Memphis City Schools what the courts have ordered to be paid.  Essentially, City Council's attitude is like a consumer losing a judgement in court, but despite the judge's ruling, we simply say we're not going to pay it.  Or, after losing the case, we tell the judge that we're willing to negotiate a lower amount.
Try that with your city taxes.
City Council fought the good fight.  It would have been wiser to bank the money cut from schools while waiting the court ruling instead of spending most of it on existing city services.  But what's past is past.  At this point, it's just hard to argue that Memphis City Schools doesn't deserves the money and to act like the school district should now negotiate after winning in court feels like little more than stalling tactics.
Lost Opportunity
Sadly, all of this has consequences, which are playing out ugly in Memphis City Schools.  Teachers who were hired are being released, some after moving to Memphis, and Teach For America teachers are being laid off.  All of this undermines the unprecedented opportunity to get Memphis City Schools on the right path with the Gates Foundation and federal Race to the top funding.  At the precise time that we should be seeing real progress in putting an effective teacher in every classroom through the Teacher Effectiveness Initiative, the absence of city funding has in effect made this more of a lost year for school reform in Memphis.
The problems first became evident several months ago, when the well-laid plans for early teacher recruitment were upended by the uncertainty of funding from city government.  For more than a year, The New Teacher Project had been proving that its research is right: high-quality teachers will teach in urban school districts.  Important progress has been in made in improving the systems and processes, but the ultimate proof is in the classroom.  Early recruitment is a key and it could not take place.
That's why there is such understandable frustration at Memphis City Schools about the city's refusal to pay what it owes.
In the end, it's simply a momentum killer.
TNTP
The following post about The New Teacher Project is from the Hyde Foundation website:
It's been said that hardest thing to do with any organization or company is culture change, and it's also been said that the hardest of all is within an urban school district.
But that's just what The New Teacher Project is doing at Memphis City Schools, in conjunction with other U.S. school reform leaders like Teach for America, New Leaders for New Schools, and Gates Foundation.
When The New Teacher Project selected Memphis in 2004 as one of only two cities for its "Urban Teacher Hiring Initiative," it was to prove on the ground that urban districts weren't missing opportunities to hire high-quality teachers because of a shortage of them, but because of inefficient hiring practices and cumbersome policies.
The selection of Memphis for the award-winning program ushered in the modern era of school reform for Memphis City Schools, a movement that was propelled even more when the Gates Foundation provided $90 million in funding in 2009 to put a quality teacher in every Memphis classroom.   Central to that funding was the condition that The New Teacher Project would completely take over, and in some instances, redesign the recruitment, selection, and teacher staffing functions for all Memphis City Schools.
MEA Is Better Than Most
"It is impossible to imagine the progress being made at Memphis City Schools or the momentum for change unleashed there without the leadership of The New Teacher Project," said Hyde Foundation executive director Teresa Sloyan.  "It has been an indispensable source of innovation and new thinking about ways to get the best teachers to every classroom."
In the four schools to be managed this year by state government, The New Teacher Project will provide "talent management" – how to attract and keep the best teachers, how to develop those teachers to become better, and how to reduce the number of ineffective teachers.
Best of all, the working relationship with Memphis City Schools improves each year and the impact of a "hire early" sense of urgency is showing results, said Victoria van Cleef, vice-president of staffing initiatives of The New Teacher Project.  "There have been some big policy wins and the relationship is such that the district has let us run with some changes," she said.  "Being there (at Memphis City Schools) has made it easier.  The applicant pool looks amazing.  For example, we now have nine math teaching applicants for every math vacancy."
Compared to other major cities, Memphis "is better off" and the "union is 10 times more helpful than most cities," Ms. van Cleef said, adding that Memphis is "a positive story about a district heading in the right direction."
Slamming The Window
Unfortunately, this year's budget disputes with City of Memphis undercut the strong process set for early hiring of teachers.  "The budget was so late getting finalized (because of the uncertainty about funding from city government) that the window on early hiring had unfortunately passed," she said.
If there is an underlying philosophy for The New Teacher Project, it is about data-driven decision-making.  As a result of its work, Memphis City Schools has much more data on which to make decisions.  "It's a big accomplishment to know what is happening, when it is happening, and to have data we can go to for guidance," Ms. van Cleef said, adding that more data in certain areas are still needed to keep the hiring process moving ahead effectively.
The New Teacher Project's work is rooted in its research into the hiring practices of urban districts.  "the research showed that late hiring is the worst thing an urban district can do," she said.  There is a clear connection between late hiring and poorer quality of teachers, the research showed.  "We ripped the lid off problem areas and showed that if you clean up the broken process, it can be made better with transparency and data," she said.
By June, The New Teacher Project had filled about 1,000 vacancies with new hires, two times more than had been anticipated.  The 15 employees of the program have been working in Memphis City Schools since February, 2010, and their work has attracted more than 6,000 people across the U.S. to apply to teach in Memphis City Schools.