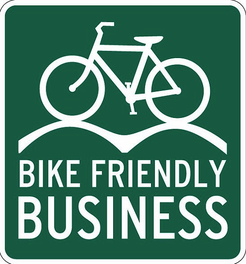 I admit my inclination to boycott companies whose political activities and contributions do not reflect my own.
I refused to eat grapes for around 15 years in support of Cesar Chavez, Latino labor rights advocate who urged the boycott of grapes until farm workers received living wages and safe working conditions.
I've avoided Cracker Barrel over the past 17 years or so after their policy to only hire heterosexuals was made public.  Years later, it was also accused of bias in serving African-American customers.
I've not been in a Wal-Mart in 30 years for more reasons than I can inventory here, but it began with my concern about its negative impact on small town America.
I don't order from Domino's Pizza because it contributed money to Operation Rescue, which stages pickets at abortion clinics.
I quit eating at Chick-Fil-A because it gives financial support to groups that urge discrimination against gays.
Money Where My Mouth Is
In other words, I am dead serious about spending my money with people who represent my values and my vision of America.
But now, I've been put to the test.  While I'm not suggesting that bike lanes are the moral equivalents of labor rights, gay rights, and women's rights, it nevertheless gave me pause when I received an email asking me to boycott businesses on Madison Avenue that oppose city government's plan for bike lanes for a mile and a half there.
As former U.S. Speaker of the House Tip O'Neill famously said, all politics is local.  That's never been more obvious than when faced with option of boycotting businesses of friends who disagree with me about the value of bike lanes in Memphis generally and about Madison Avenue specifically.
It's clear to us that the "compromise" offered by these businesses is no compromise at all.   They propose that instead of bike lanes, city government should put up signs telling cars to share the outside lanes with bicyclists.  They also suggest that reducing traffic lanes to add the bike lanes will decrease traffic, which seems implausible because two lanes is more than adequate to handle the regular traffic loads on Madison Avenue.
Time for All the Facts
Since Madison Avenue has none of the on-street parking similar to Cooper-Young, it's difficult to understand how the customers like us are going to be inconvenienced or in the words of opponents "take lanes away from prospective customers."  I don't know about everyone else but I really don't get sentimental about four lanes over three lanes.
Madison Avenue, like so many major streets in Memphis, is built for a city that doesn't exist anymore.  Our densities are 30% less inside the interstate, commuter traffic to downtown jobs is much less, and Madison Avenue handles about 13,000 vehicles a day – about one-third of what it was built to handle.
We understand why some Madison Avenue businesses are wary but there is no comparison between bike lanes and trolley construction.  That said, there's no use in those of us who support the bike lanes  to defend Memphis Area Transit Authority's abysmal and insensitive (if not arbitrary and capricious) handling of the Madison trolley construction project.
If it could have been done worse, it's hard to imagine how. It's also the reason that we shouldn't be dismissive about concerns, particularly by the businesses that were actually on the route of the trolley.  Because of these companies' experiences, city government should offer up a detailed plan for adding the bike lanes with timelines and guarantees for completion.
No Need to Defend MATA
It's not enough to release charts that show that Madison Avenue traffic was relatively stable during trolley construction.  Yes, we were able to drive Madison but it was another thing altogether to turn easily into businesses if we happened to be on the south lane when the business was on the north side.  Or vice versa.
We should not diminish the business concern by arguing that they didn't suffer from trolley construction.  While it should be exceedingly simple to make the bike lane changes on Madison Avenue when compared to the trolley construction, it's up to City of Memphis to make that case and to do it persuasively and with details.
Unfortunately, for the city engineer's office, it is being judged by MATA's agonizingly bungled construction management.  Everyone on all sides of this issue should demand for this project to become a model of transparency for a road project.
Business Citizens
According to The Commercial Appeal, businesses opposing the bike lanes include Neil's Bar & Grill, Minglewood Hall, Fantastic Sam's, Ray White Photography, CashSaver (formerly Piggly Wiggly), Huey's, Tangles Hair Studio, The Bar-B-Q Shop, Bogies Deli, Valenza Pasta, La Vogue Salon, Murphy's, McElroy Insurance, Yosemite Sam's, Ardent Studios, Bayou Bar & Grill, Le Chardonnay, Krosstown Cleaners, Sherwin Williams, La Nouvelle Salon, Kwik Check, Tandy Leather, and Revid Property Management.
Here's the thing: This is not a list of uncaring, selfish business citizens uninterested in the future of Memphis and unconcerned about their neighborhood.  Several of them are dependably first in line when a charity needs help.  We think especially of Huey's.
Thomas Boggs, founder of Huey's, was a valued friend of mine.  When he died three years ago, he left a hole in our civic fabric that no one has been able to fill. There was no one more in love with this city or more willing to give, give, give to anyone who asked for help.  He was the kind of person who, if asked for the shirt off his back, would give his shirt and ask if you want the one in his closet too.  I sometimes thought he had almost given away as many free hamburgers as those he sold.
As a result, Huey's had and has a culture that reflects Thomas' belief in Memphis, in the power of second chances for people with problems, and supporting events he helped create like Zoo Rendezvous.
Eat and Vote
This is why it's hard for me to simply add a few more companies to my list of places where I refuse to do business and to join in a boycott.  Instead, we're offering an alternative.
Here's our idea:
We're not planning to boycott Madison Avenue businesses.  In fact, we're urging everyone to participate in a sit-in.
It's not a sit-in that's an old style protest at a specific time; rather, a sit-in where we all eat at Madison Avenue restaurants Friday, Saturday, or Sunday, and take the opportunity to vote for bike lanes.
The official ballot is our credit card receipt.  We'll not only sign it for payment, but we'll register our vote by also writing on it: My family supports bike lanes.
Hopefully, we can remind our friends along Madison Avenue that with bike lanes, we plan to eat and shop there just as much in the future as we do now.  In fact, we may do it even more since this "road diet" might slow us down enough to be reminded of the fine businesses that line this wonderful street.