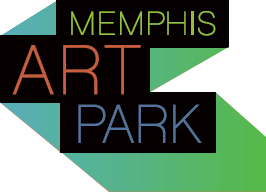 Previously posted April 3, 2009:
My morning commute delivers me many days to downtown Memphis from the Riverside Drive exit of I-40. It's the antithesis of the experience that greets me two miles away south when I enter downtown from the other end of Riverside Drive off I-55.
There, the spectacular view of the river and downtown unfailingly lifts my spirit and evokes my pride in our city. Meanwhile, the other end of Riverside Drive is unwelcoming, shabby and depressing.
It is a rare day that I don't drive onto Riverside from the north that I don't think of the Memphis Art Park. Coupled with a skate park on Mud Island, it has the power to redefine a riverfront desperately in need of vibrancy and to shake off the pervasive feeling of lethargy that greets visitors.
Turning Around
Beale Street Landing is an important piece in the puzzle and will change things at the foot of Beale, but in its own way, Memphis Art Park's opportunity to shake up the area between Union and Floyd Alley and Front and Riverside has equal potential. After all, most visitors to Memphis end up in this area looking at the most photographed location in our city – the Mississippi River.
They look eagerly for something to do – even if it's just to buy a Coke or ice cream and enjoy the view. Often, they're looking for anything to pass the time while they wait for a riverfront trolley whose posted schedule is irrelevant. (Q: When will the next trolley arrive? A: When you see it coming.) The idea of eating lunch in a restaurant where they can view the river is as alien as the Riverfront Development Corporation and Friends of our Riverfront issuing joint press releases.
Visitors are looking for something interesting to do – an activity, something with the opportunity for a personal experience, something that offers them the feeling of doing something special or finding something unexpected in a city know for its creativity but that often works hard to keep it under wraps.
When Memphis decided to turn its back on the river, it did so with a vengeance. But that's a common tale for cities on American rivers. Riverfronts were rowdy, dirty and commercial, so cities didn't place much value on them as iconic landmarks or competitive platforms for the future. They were simply ignored.
The Wrong Message
But we know better now. So it's nothing short of astounding that the northern entrance to Riverside remains as dismal today as it did 30 years ago.
Driving off I-40, we are greeted with chain link fences that do little except to send the message that this must be a city with a lot of crime and little design ethos. The chain link fence on the west lines a parking lot and the chain link fence on the east follows the trolley line (and makes visitor's walk from the Welcome Center to the Mud Island tram circuitous and indirect).
If this entrance into downtown is anything, it is a juxtaposition, killing the chance for a strong first impression.
Across from the Tennessee Welcome Center is an austere, crumbling oatmeal-colored, bunker-like parking garage whose better days are long past, and a large motor home seems perpetually parked there. There's brief respite passing between Confederate and Jefferson Davis Parks, and about the same time that Mud Island comes into view on the right, there's promising work taking place on the left as the old Custom House is being converted into the University of Memphis law school (and thanks to the Hyde Family Foundations, the face to the river is being made greener and more attractive).
Eyesores
But the boost doesn't last long. Immediately past it are the ignored rear of the old Cossitt Library, another godawful garage facing the river and a parking lot and more fencing behind the first station – all of which would be transformed by Memphis Art Park. Finally, at Union and Riverside, where you expect a breath-taking experience, the high ground – Wagner Place – is lined with commercial garbage dumpsters and hundreds of parking spaces where green space and seating overlooking the river would be gifts to downtown.
Greater momentum for elimination of the prevailing ugliness on this section of the riverfront should be a cause that all of us could rally around. For now, we'll start with Memphis Art Park.
Its creator, John Kirkscey, reminds us about what's best about Memphis: the ability of one person with a dream and an entrepreneurial and creative spirit to inspire others to rally around him. Already, the Center City Commission has expressed support for the Art Park, joining an awful lot of people who live and work downtown and who work and enjoy our arts and culture scene.
The $30 million project would transform the heart of the riverfront (which dearly needs it), and it would become the most visited, most vibrant place in a downtown (which dearly needs it). A few years ago, when CEOs for Cities asked corporate CEOs what they most wanted out of a city, they said vibrancy.
Something Better
Unfortunately, vibrancy in downtown Memphis is few and far between, pretty much centered in the area of Beale Street, and it generally cranks up about the time that many people are going down for the night. Memphis Art Park would become another important anchor of vibrancy as the fire station, the parking garage and the Cossitt Library became a beehive of creativity, contributing to a culture of creativity that cities need today to succeed.
There are places for emerging artists, musicians, dancers, actors and filmmakers who could be celebrated and enjoyed. In Mr. Kirkscey's words, "Memphis Arts Park would be a cultural beacon on our city's doorstep and announce that Memphis is a distinctive arts destination."
His conceptual plans – fleshed out by David Schuermann and Joey Hagan of Architecture, Incorporated and Coleman Coker of Building Studio of New Orleans – call for rehabilitating the library into a multi-purpose arts facility, including studios, film rooms, music rooms, gallery/exhibition/event space and a community arts resource center. It would also have a sculpture garden overlooking the river.
Best of all, the Art Park reimagines the Monroe garage so that it has murals, lighting, colored scrims, a green rooftop park and art plaza and a pedestrian bluff walk. Finally, the fire station headquarters – which has been slated for replacement by City of Memphis Fire Services – would become a community cinema, a performance venue, gallery and event space and a plaza for outdoor events. There also would be a grand staircase and fountain at Union and Riverside.
Planning The Dream
Fortunately, Mr. Kirkscey and his advocates are remaining nimble so alternates are being considered and suggestions are being welcomed. Already, a number of local organizations have expressed their interest in being part of the project, and hopefully, local government and local philanthropies will join hands to jump start the project.
To his credit, Mr. Kirkscey is doing more than offering up a dream. He has developed a 60-page plan complete with design ideas, costing, architectural renderings, operational philosophy and examples of successful similar projects in other cities.
At this point, we need to admit that we have a personal bias in this issue. Our office is a half block from the river on Union and faces the moribund fire station and the concrete walls that meet the sidewalk beside it.
It would be so good that when visitors to Memphis walking down Union to the river ask us what they can do, we could point across the street to a lively, active art park that reflects the best of what our city has to offer.