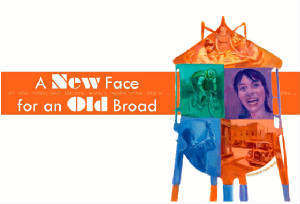 You've probably seen the old water tower from East Parkway. Or maybe you've had a cocktail at The Cove after enjoying a slice at Broadway Pizza.
But have you heard about the protected bike lanes, the on-street landscaping or the art-centric pedestrian walk?
Broad Avenue, once known as home to the Beer Joint and a handful of building supply companies, is experiencing a rebirth. With the UrbanArt Commission and more than a dozen art studios, galleries and businesses now calling this old urban thoroughfare home, the Broad Avenue of today bears little resemblance to past incarnations — unless you count the roadway itself.
On Nov. 19 and 20, the street itself will be transformed.
With the opening of the Shelby Farms Park Greenline on Oct. 9, business owners on Broad Avenue announced their plans to use their business district to link the greenline to Overton Park.
"The Historic Broad Avenue Business Association hopes to turn Broad Avenue into an art trail and bike route that connects Overton Park to the greenline," says Pat Brown, co-owner of T. Clifton Art Gallery on Broad.
With support from Livable Memphis, the Hyde Family Foundation, the Binghamton Development Council, the Memphis Regional Design Center and the city of Memphis, the Historic Broad Avenue Business Association formed a community-based coalition to plan a facelift for Broad Avenue. Following months of dialogue, the coalition will showcase its plan for the new and improved Broad Avenue on Nov. 19 and 20 at a public street event. The group is calling it "A New Face for an Old Broad."
"For two days, Broad Avenue will be reconstructed to include protected bike lanes and green spaces, rejuvenated with added retail and fun activities, and implanted with several of Memphis' favorite food establishments," said Brown.
"We aim to show Memphians what our neighborhoods and streets could be like if they were designed with people in mind," says Sarah Newstok of Livable Memphis. "We learn by example, and the facelift will help us imagine neighborhoods rebuilt to encourage walking, biking, shopping at local businesses and meeting with neighbors."
"Much like the greenline gave Memphians a tangible example of off-road spaces that are safe places for biking and walking, the redesign of Broad Avenue will be a physical representation of how city streets can be designed as safe places for bicycle riders and pedestrians," says Kyle Wagenschutz, the city of Memphis' and Metropolitan Planning Organization's bikeway and pedestrian coordinator. "The ability to experience world-class bicycle facilities and high-quality pedestrian walkways will develop a greater sense of clarity about what the vision is for Broad Avenue," says Wagenschutz.
Local urban planner John Paul Shaffer says the event this month is about "showing Memphians what is possible on our streets without limitations. We hope that Broad will serve as an example for what might be achieved in other neighborhoods across Memphis."
Visitors to Broad Avenue during the two-day event will see a protected bike lane, midblock landscaping with preserved on-street parking, slower automobile traffic, a temporary coffee shop and skate park, a bookstore, and an assortment of art studios showcasing local work.
Partners in the facelift project talk about the potential for this event to transform Broad Avenue and other neighborhoods across Memphis. Calling it "part art walk, part street festival, part farmers market and part showcase of urban design," Brown hopes "the event will model to other neighborhoods how they might think about incorporating biking and walking paths, greenscape opportunities and retail spaces into their urban design."
Anthony Siracusa, a native Memphian and graduate of Rhodes College, completed a 12-month study of bicycle policy, advocacy and infrastructure across four continents. You can read about his travels at and communitypoweredcycling.com.
The details
What: "A New Face for an Old Broad."
Where: Broad Avenue Arts District.
When: 3 to 10 p.m. Nov. 19 and 8 a.m. to 10 p.m. Nov. 20.
For more information: BroadAveArts.com or call 323-ARTS (2787)