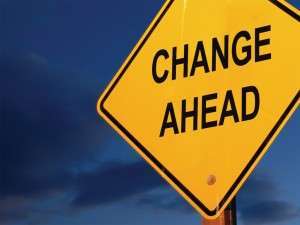 Sometimes in government, the biggest changes are symbolized by the smallest things.
It's not so much Bass Pro Shop in The Pyramid as much as the first mile of city bike lanes.  It's not so much Beale Street Landing as the city's first skate park at Toby Park.  It's not so much a new Unified Development Code as a South Memphis farmer's market.
It's not so much the hyperbole about downtown as it is the now painted traffic signal poles on Main Street.  As the venerated Charleston Mayor Joe Riley said, there are no details that are too small in a city that cares about its urban design and quality of life.  Those traffic poles were just such a litmus test.
Poled
For years, while the other poles on Main Street were painted in a fresh coat of green paint, the poles at the intersections have remained untouched.  Three different city agencies had responsibility for various parts of the poles, and as a result, everyone was in charge and nobody was in charge.
City of Memphis Engineering was in charge of the arms of the poles that held the signal lights.  Memphis Light, Gas & Water Division was responsible for the poles themselves.  City of Memphis General Services installed some of the poles so it had responsibility.  So while the agencies engaged in a tug-of-war over the negligible painting costs, the poles were simply left unpainted.
That all changed in June when Memphis Mayor A C Wharton Jr. said enough is enough and ordered the poles to be painted.  It was a seminal month for Wharton as he sent a message to people inside City Hall as clearly as an occupant of the mayor's office has done in more than decade.  In the space of a few days, the mayor's public criticism of city managers sent ripples through city government and served notice that the turf battles and Lone Ranger style of management during the Herenton Administration were over.
The Message
It began when attorneys refused to release the contract with Bass Pro Shops although it had been signed in a press conference and was clearly a public record.  "Apparently, the legal folks don't get it," Wharton opined, but when this gaffe was followed up by city engineering failing to include bike lanes in road repaving projects as the boss had promised in his campaign platform, it was too much for Wharton: "I'm more than disappointed.  I'll have to use decent language here. I'm angry about it. If I were out on the street with you, I'd use another word."
It's every public manager's worst nightmare to be criticized by the mayor in print, but coming from the normally unruffled Wharton, the comments ricocheted throughout City Hall.  As one management official said: "We got the message.  He may have reappointed a lot of Herenton directors and gave them a chance to prove themselves, but he made it pretty clear that we're in a new day.  This is not your grandfather's City Hall."
Wharton Administration insiders refer to June as the month that the new mayor "officially" took charge of city government, but he did it by doing more than calling out some members of his management team.  It was also a month when he not only dominated the news cycle with announcement after announcement about major projects, making former Mayor Willie W. Herenton look more and more irrelevant as a political figure and undermining his campaign to defeat incumbent Congressman Steve Cohen.
New Direction
Herenton had been derisive for years about Wharton, contending that he was too nice or too worried about his image or that he was the junior mayor.  In politics, success is the best revenge, and it may be that June is eventually seen as the month that things fundamentally changed in the body politic in Memphis.
Things also were changing downtown as Wharton and Paul Morris, new executive director of Center City Commission and reportedly Wharton's candidate for the job, called "for all hands on deck" to get Pinnacle Airlines to move into the foundering One Commerce Square.  It was an encouraging sign that the rhetoric about downtown was finally being matched by actions to fight for downtown.
When Wharton's "kitchen cabinet" of advisers picked up a favorite refrain about the need for a public relations campaign to improve Memphians' opinions about their hometown, for the first time, it seemed that City Hall was succeeding with the best P.R. of all: it was making good things happen.