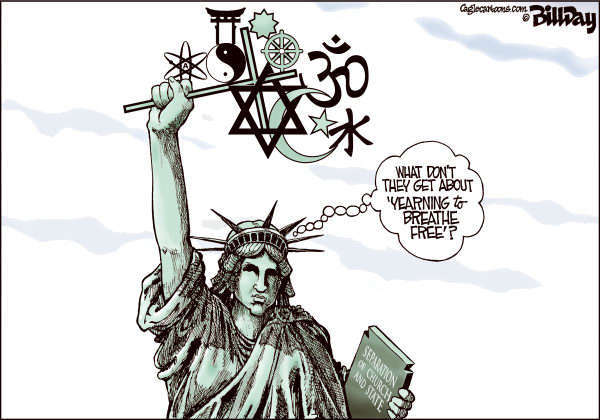 Long before daily print newspapers became the endangered species they are today, editorial cartoonists were the canaries in the coal mine.
Despite journalism's proud tradition of provocative cartoons on editorial pages, which proved conclusively that a picture is indeed worth a thousand words, cartoonists were early victims of the first wave of cost-cutting by newspapers anticipating shifts in their industry.
It is a sad fact of life and produced a vacuum in editorial cartoon commentary seen clearly here today with an absence of a staff cartoonist at either The Commercial Appeal or Daily Memphian.   It's a contribution to journalism that is sorely missed by those of us who have seen the power of newspapers cartoons to illuminate an issue and drive change.
We've been without a staff cartoonists here since award-winning Bill Day was laid off March, 2009 after 10 years at the CA.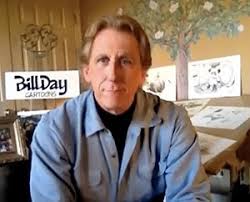 Some years later, he moved to Tallahassee, Florida, where he began his cartooning career at University of Florida and his cartoons are now syndicated by Cagle Cartoons.
We are especially proud that his cartoons have been featured on this blog since November, 2011 (the first cartoon we posted is above), reminding us regularly of his exceptional talent and the loss to local journalism when he was lost to Memphis.
That's not just our opinion.  Just last year, he won his seventh Green Eyeshade Award, which recognizes the "very best journalism in the Southeastern United States."  He won previously in 2000, 2001, 2005, 2006, 2009, and 2010.  Last year's award winner, The Virus of Bigotry, portrays President Donald Trump as a Zika Virus mosquito in a timely and powerful message.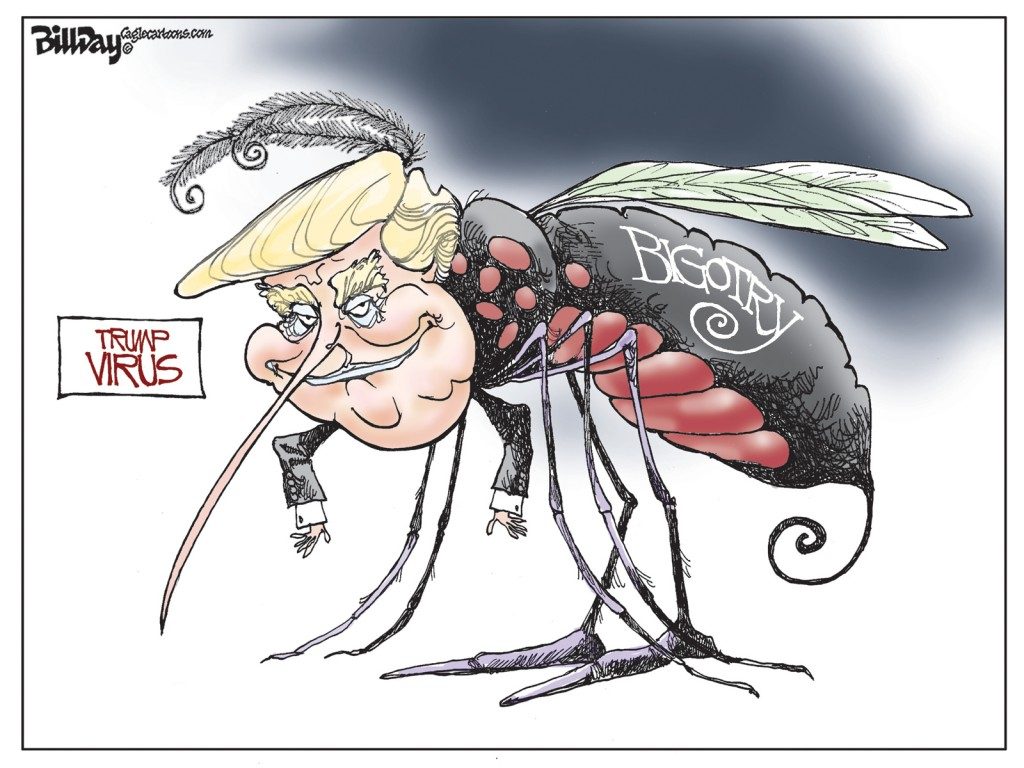 In addition to the Green Eyeshade Awards, Mr. Day has twice received the coveted Robert F. Kennedy Journalism Award in Editorial Cartoons – in 1985 and 2010.  The award honors outstanding journalism on issues that reflect Robert Kennedy's concerns, including human rights, social justice, and the power of individual action in the U.S. and around the world.
But that's not all.  He also has received the National Headliner Award, the John Fischetti Award in Cartooning, National Cartoonists Society's Reuben Award in Editorial Cartooning, the National Press Foundation's Award of Merit, and the James Aronson Award for Cartoons on Social Justice.
As a result of his distinguished contributions to editorial cartooning, Mr. Day has a legion of fans, and we ow nhave the opportunity to support his work as a patron through his Patreon page.
There's a long tradition of patrons supporting art, and with the targets now trained on so many cartoonists, it may be up to us to protect this important American journalistic tradition.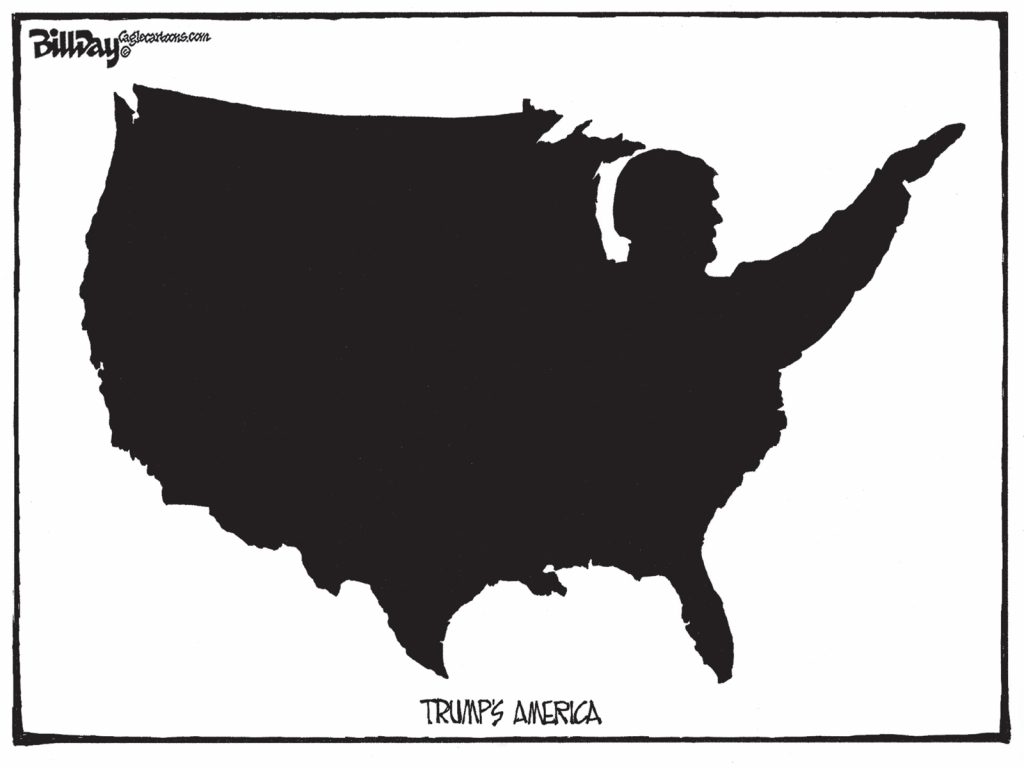 ***
Join us at the Smart City Memphis Facebook page for daily articles, reports, and commentaries relevant to Memphis.