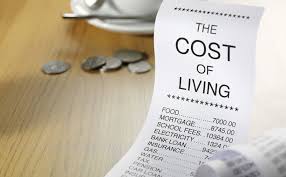 In Monday's blog post, Now What? Life After Amazon's Rejection, we wrote:
"But if you're looking for a theme for the finalists, it is quality.  Where the Memphis metro decided many years ago to go for cheapness, these cities invested in quality – quality tech workforce, quality of life, quality public services, quality green space and parks, and quality economic plans of action.
"Many cities were like Memphis and pitched Amazon about their low cost of living, but they were largely left out of the final 20, proving again that there is no relationship between cheapness and economic success…In fact, the final list should inspire a look at our messaging extolling our low cost of living.  After all, every one of the 20 cities on the Amazon list has higher costs of living than the Memphis region."
In light of our comments about low cost of living, we're posting comparisons with the 20 finalists.
Also, the Atlanta Journal-Constitution posted Sizing Up Atlanta's Competition, a critique of the finalists with their strengths and weaknesses.  It's instructive to identify some of the strengths cited for these finalists in setting an agenda for Memphis' future economic successes.
The following list is what it costs to live in each of the Amazon's finalist U.S. cities at the level of someone in Memphis earning $50,000:
$136,842 – New York City
$89,833 – Washington, D.C.
$88,636 – Boston
$85,706 – Los Angeles
$84,749 – Northern Virginia
$81,100 – Montgomery County, Maryland
$73,086 – Newark
$71,531 – Chicago
$70,514 – Philadelphia
$66,926 – Miami
$66,268 – Denver
$60,167 – Dallas
$58,922 – Atlanta
$58,014 – Austin
$57,177 – Nashville
$57,117 – Pittsburgh
$56,579 – Raleigh
$55,024 – Indianapolis
$53,589 – Columbus, Ohio
Source: CNN Money
***
Join us at the Smart City Memphis Facebook page for daily articles, reports, and commentaries relevant to Memphis.