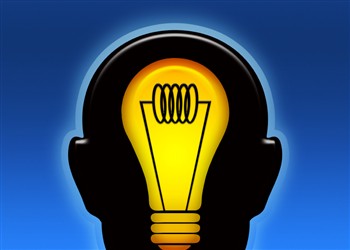 For the legendary all-star recording session in 1985 that produced the chart-topping charity single, "We Are The World," record-setting producer Quincy Jones posted a sign: "Check your ego at the door."
When the region's mayors get together in Memphis for their April 28 RegionSmart summit, the sign on the door should say: "Check your platitudes at the door."
That's because this gathering of more than 200 representatives of government, economic development, and private sectors is much too important to be a day devoted to happy talk, but instead, it has to be a day given over to candid evaluation and honest conversation with the purpose of driving action.
We've already seen a mayor talk about the "great deal of positive momentum" under way in the Memphis region and how it will frame up the summit.  It's the sort of upbeat talk that mayors are famous for, but for at least one day, we hope the hyperbole will be toned down because the potential of this day is too important to be squandered.
It's The Region, Stupid
The challenges facing the entire Memphis region – emphasize region – are much too serious and the need for an improved trajectory too stark for any day, particularly this one, to be wasted.
That's not to say that there aren't some exciting things going on throughout the region, but the facts remain that the MSA rests at the bottom rungs of rankings for so many crucial economic indicators and that it will be one of the last regions to return to its pre-Recession levels (which won't happen until the end of next year).
Here's the seminal fact: solutions won't happen until and unless our regional leaders understand and act on the fact that inequality is the single greatest barrier to the long-term improvement of our economy.  After all, if the disparity between white and African Americans in this region could be closed, it would be a $20 billion boost to the Memphis MSA gross domestic product.
Breaking the link between race and income disparities matters to every major region in the U.S. After all, for the past three years, a majority of all babies born in this country are of color, and in 14 years, a majority of the workforce will be as well.  By 2044, the U.S. will have a majority of people of color, and by 2040, the Memphis region will be 66.1% people of color.
The Regional Lab
Economic disparities are the elephant in the room here.  The gaping gaps in incomes, unemployment rates, and opportunities between whites and people of color pull down the economic vitality of this region, undermine its Gross Domestic Product, and trap too many people without the means for a reasonable standard of living.
And we emphasize again that we are talking about the MSA, not just Memphis.  That's because the problems that are regularly topics of concern are not isolated but are found throughout the region.
All that said, few places have more reason to honestly face the future and embrace fully the opportunity to be laboratory for America's future.  After all, while other cities have been moving toward the diversity that will define the entire nation in 25 years, the Memphis MSA has been there for years.
In other words, with some courage, collaboration, and commitment, we can embark on strategies, programs, and plans that can set this region on a strong course for the future, but even more, they can have relevance for all major cities and position the Memphis MSA as a hub of innovation and breakthrough thinking.
Pivoting Off The Greenprint
On a positive note, it's worth remembering that the Memphis MSA's GDP is larger than 11 states and at least 21 countries.  It's also worth remembering that the economic driver for the Memphis MSA is Memphis and Shelby County, a fact proven daily by the 83,000 people commuting to jobs in Shelby County.
What we need most is a different brand of regionalism than the one we've chased for the past 25 years.  It's hard to think of one plan or program wrapped in the flag of regionalism that has ended up helping Memphis. In retrospect, it's obvious that much more good will and commitment to the concept flowed out of Memphis to the region than the reverse.
The poster child of this is of course transportation, which time after time promoted highways that fed the sprawl choking the urban core.  Even today, most people pretend that I-269 is a vital regional economic artery rather than the sprawl-inducing, developer-driven boondoggle that it is, and public transit has been a mere afterthought – if thought of at all.
The Mid-South Regional Greenprint, developed under the masterful direction of John Zeanah of the Memphis and Shelby County Division of Planning and Development, should provide the encouragement to turn the collaboration and common ground produced in that process into strengths propelling the summit to address the toughest problems facing us.
Data-Driven Framework
And, if any reminders of which challenges and opportunities cry out for regional action, just consider these rankings of the Memphis MSA among the 50 largest MSAs in the U.S.:
#44 – Per Capita Income (2014)
#6 – Income Inequality (2013)
#4 – Unemployment Rate (2014)
#49 – Net In-Migration (2010-14)
#41 – Population Change (2010-14)
#45 – Population Density (2014)
#4 – Largest City as the Share of MSA Population (2014)
#4 – Developed Land Per Capita (2011)
#44 – Local Food Sales (Direct Farm Sales to Consumers, 2012)
#6 – Mortgaged Homes with Negative Equity (2014)
#7 – Foreclosure Rate (2013)
#4 – Income Segregation (2007-11)
#3 – Concentrated Poverty (rate of 40% or more poor residents in census tracts, 2009-13)
#37 – Transit Coverage (2010)
#48 – Bachelor's Degree or Higher (2013)
#46 – Median Household Income (2013)
#50 – Social Mobility (2011/12)
#49 – Change in Employment (2007-14)
#45 – Venture Capital (2014)
#50 – Business Startups (2012)
#1 – Poverty Rate (2013)
#1 – Disconnected Youth (16-24 year-olds not in school or working, 2009-13)
#1 – Income Supports (Households receiving food stamps, TANF or SSI, 2009-13)
#1 – Youth Mortality (2013)
#1 – Transportation Expenses (As a percent of household income, 2009-13 average)
Making The Most Of The Moment
By now, you've gotten our point: the Memphis metro faces serious challenges, and the old bromide that we either sink or swim together has never applied to any place more than ours.  A majority of the world's major metropolitan areas have recovered from the Great Recession, but we're not one of them.  And the toll being paid by our lagging economy is not just being paid in Memphis.  It's being paid in Southaven, Covington, Somerville, Olive Branch, Collierville, Bartlett, Germantown, Hernando, and every nook and cranny of the Mid-South.
Our region has paid a heavy price for our failure to collaborate and cooperate in pursuit of a vision of the Memphis MSA that turns it into a more competitive force in the national and global economies, one that expands our GDP more aggressively, that puts more people to work with living wages, that closes the income disparities, and that attracts more jobs because we are attracting more talent.
The world's metro economies are being divided into the haves and have-nots.  There is no guarantee that we automatically join the haves.  Our recovery remains uncertain and if we continue to merely coast into the future, the trajectory for the Memphis MSA promises more problems for all of us.
It's fundamental that collaboration and cooperation can't happen without communications, and at this point in the history of our region, we generally are talking at and over each other.  What's missing is a sense that we are partners in whatever future is to come and the confidence that we can together in fact shape our own destiny.
We wrote five years ago that it's time for a regionwide summit that brings together the smartest minds and most innovative people to consider what we can do to chart a better trajectory for the greater Memphis region for the next 20 years.  Hopefully, that is precisely what Region Smart will be.  There's no time to lose.
A Final Note
One final note: While collaboration is the noble goal of the Mid-South Mayor's Council, an initiative of the leadership provided by the Memphis chapter of the Urban Land Institute.  That said, we'd be excited if one of the first things the group would do is to discard the outdated, threadbare moniker of Mid-South in favor of the Greater Memphis Region.
***
Join us at the Smart City Memphis Facebook page for daily articles, reports, and commentaries relevant to Memphis.