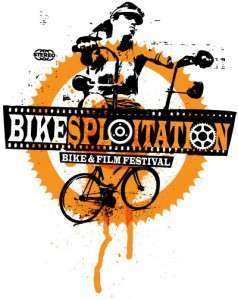 We're proud that our company, Smart City Consulting, is a sponsor of yet another creative idea from our friends at Live From Memphis — Bikesploitation
Their idea is a "Bike and Film Festival" that will be held May 20 in conjunction with Bike to Work Day.
In the run-up to the festival, Live From Memphis is posting a new person talking about biking in Memphis.  Bikesploitation will culminate in the bike and film festival May 20 at The Warehouse at 36 E. GE Patterson that will showcase hand-picked bicycle films from all over the country.  The event starts at 6 p.m. and film screening starts at 7 p.m.  The event is free and open to all.
According to Live From Memphis, this collection of short films is meant to inspire and entertain, to aid in the cultivation of a continuously growing bike culture in Memphis, and to show-off the fun and excitement that is… the bike!

Films from Memphis
"Tall Bike" | dir. Christopher Reyes | Memphis
"Training Wheels" | dir. Sarah Fleming | Memphis
"VF" | dir. Cort Percer | Memphis
"Outdoors Inc Cyclocross Championship Race" | dir. Joe Royer | Memphis
"Corduroy Wednesday's Bike Movie" | dir. Valibus | Memphis
"Bicycle Thieves 2″ | dir. Kris Steward | Memphis
Films from around the world
"Day in the Life of a Bicycle" | dir. Mateo Vega | The Netherlands
"A Bicycle Trip" | dir. Lorenzo Veracini | Italy
"There goes an asshole" | dir. DeLeon | Brooklyn, NY
"Tricycle" | dir. Mathieu Naert | France
"From Steel"    | dir. Michael Evans | California
"Robo-Rainbow" | dir. Akay | Sweden
"404 Beach" | dir. Chairman Ting and Company Policy | Canada
"We got more" | dir. Cyriak Harris | United Kingdom
"Bicycle Portraits" | dir. Stan Engelbrecht | New Zealand/South Africa
"Push Pull" | Landis Fields | California
"2010 SF Bicycle Music Festival Highlights" | dir. Rock the Bike | California
The screening (approx. 1.5 hrs) will be followed by a brief awards ceremony where we're giving away prizes to Memphis filmmakers – we're giving away $300 in cash (courtesy of the Memphis Film Commission), two VIP passes to this years Indie Memphis Film Festival, and MonkeyLectric lights for your bike.
Music by MC Griddle!!  Cash Beer and Wine bar and some sort of food.